One-stop audio book production for authors and publishers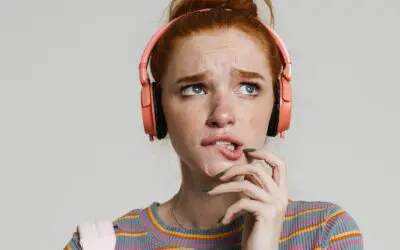 With such finely tuned storytelling and gritty narratives, the real mystery is how much longer Frank Esser will remain one of literature's best kept secrets. Our ranks continue to grow here at Audio Quants! Following our latest licensing agreement, we are delighted to...
read more
We CREATE MIND BLOWING MOVIES – JUST WITHOUT THE MOVIE
Audio Production and Distribution Services
Audio book
Charming, professional voices that are a pleasure to listen to are the basis, but by no means all that is needed for audiobook success. Only working with a director or casting truly experienced narrators ensures that a story really comes to life and captivates the listener for many hours. Our highest production standards guarantee brilliant, noise-free sound – without the unfortunately often distracting lip-smacking noises. On request, we enhance audiobook experiences with subtle atmospheres and musical elements.
RADIO PLAY, AUDIO PLAY
Our radio plays don't help you fall asleep. We bring you compelling entertainment of all genres – real cinema for your ears. Our ingredients: captivating character voices, vibrant atmospheres, cinematic sound effects and infectious music. We realize radio drama projects literally from the first to the last step from a single hand – from concept development and dialog scripts to voice casting and voice recording, sound design, mixing and finally digital distribution.
Digital Distribution
Audio Quants is your distribution channel to over 40 audio streaming platforms worldwide, including Audible, Apple Books, Storytel, Nextory, Spotify and many others. Our distribution team provides all services related to digital delivery, including technical preparation and testing, metadata creation, artwork design or customization, creation of social media materials, and ongoing monitoring of the release.
Concept and Script writing
Experienced professionals develop, outline and write brand new scripts or adapt your existing book or any other form of media.
AUDIO PRODUCTION SERVICE
#consulting, #pre-production, #casting, #coordination, #recording, #music, #composing, #mixing, #mastering, #encoding, #distribution and #promotion
We are hiring audio professionals

Here are some of our latest projects. We like to offer samples to showcase our spectrum of abilities and to wake your curiosity regarding acoustic storytelling. Feel free to roam here.
We are doing audio. So we always prefer a quick chat. Why don't you drop a message and leave your number? We will call you back as soon as possible.
Audio Quants AB
Södra Rågeboda 2107
283 94 Lönsboda
Sweden