There's nothing exciting about a table read, under normal circumstances. A stop-start performance devoid of character work? The inevitable interruptions? Absentees?
We understand why you might choose to wait for the finished product before getting carried away.
This isn't just a normal table read for us at Audio Quants, however (although, as far as we're concerned, there's no such thing).
Earlier this year, we released Kidnapping on the High Seas through German audio-play label Maritim Verlag. It was the first instalment in a new series of adventures starring Jules Verne's endearing adventurer Phileas Fogg.
When we stood back and really looked at our finished product, we realised that our hour-long audio-drama was something we were immensely proud of. So naturally, we immediately got started on the script for the sequel. With the script now finished, our cast and crew gather for an 8pm Zoom call, as we set a new course; Phileas Fogg is headed to the lost city of Atlantis.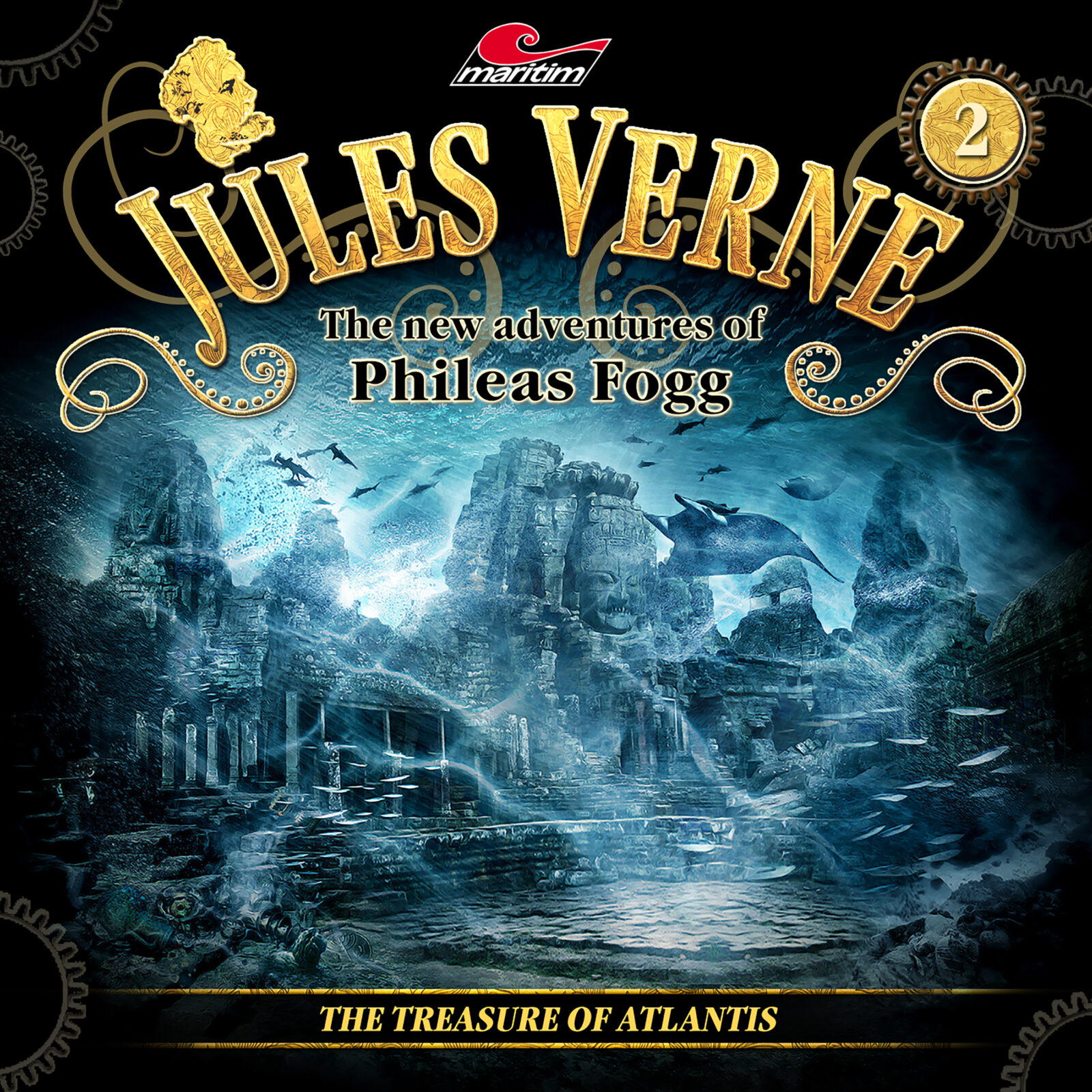 The Voice Actors
Over the course of an hour, our drama unfurls. The actors who made our first production such a joy have returned to lend us their voices once again. David Huntington, narrating as Jules Verne, begins proceedings with panache. Ryann Nolan, as Fogg, is our stirring leading man. Nadine Wild-Palmer as wife Aouda Fogg is pensive and calming throughout (despite being 7 months pregnant). David Duclos completes the main billing as the loyal yet hapless Passepartout.
Around the main cast are our equally commanding support; Richard Ashwell is the calculating Professor Arronax. Rory Dunne is the pioneering Captain Nemo. Joe Rawlinson Hunt juggles Dr Jekyll and Mr Hyde with aplomb. Colin Cassidy plays a Robur brimming with gusto.
Erik Forsström gave a hearty display as a mutineer, meeting the same impeccable standard as his cast mates. This is despite this being his first role as a voice actor.
We could not be more proud of the chemistry that oozes from our cast. This is all the more impressive when you factor in the geographical distances at play here. Forsström is joining us from Finland, Cassidy all the way from Australia. Despite this, our script springs to life. We don't experience any lags or pauses that might hinder proceedings.
What else makes this event special?
Full credit goes to our creative team. At the heart of this is director Alicia Gerrard and producer Christoph Lehmann. Gerrard and Lehmann have been resolute in finding the right actors for the job but at Audio Quants we strive to achieve something equally as important, yet, we feel, so often overlooked. To us, a working environment abundant in both positivity and productivity is vital to the creative process. There is no-one better than Alicia and Christoph to achieve this. Alicia brings an infectious enthusiasm when working with the actors (paid back in kind, as seen tonight). Christoph is our technical guru with an endless knowledge of audio plug-ins and standards. Intimidating, even. Annette Karmann completes our trio. She may take a back seat but her attention to detail is integral to proceedings as she makes on-the-spot script changes, weighing up runtimes. Our reading suffers no teething problems as a result.
Our team brings an excitement to this read through that, we are glad to report, resonates with the cast. Upon joining the call, the actors had changed their display names to those of their parts, joking in-character ahead of the read. Everyone was familiar with their lines. And finally, we had no absentees either on the night. All of these are indicators that our actors are as happy to be as we are to have them.
Anyone who enjoyed the first instalment will love this follow-up. Should everything go to plan, The Treasure of Atlantis will be released this year. You can check Audio Quants and Maritim Verlag for updates, as well as other titles. Meanwhile, as Phileas Fogg explores the depths of the ocean, the sky's the limit for us.